Fun or whimsical designs can brighten up any room and make your house your home! These are just a few examples. These pieces were all painted to reflect the unique personality of the client. Many of these designs can be painted on canvas, so if you move, they move with you!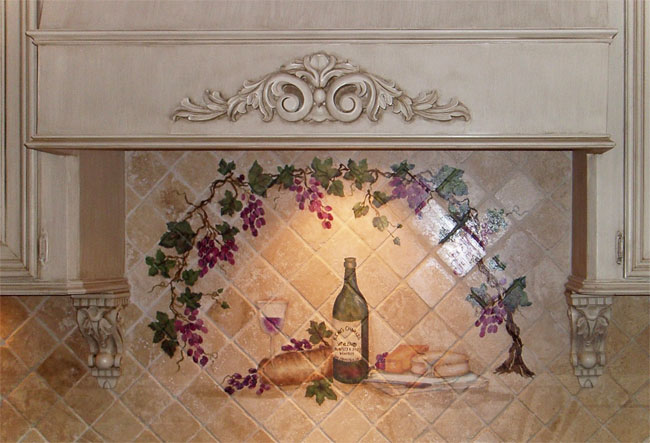 Wine and Cheese Mural on Travertine with Glazed Cabinetry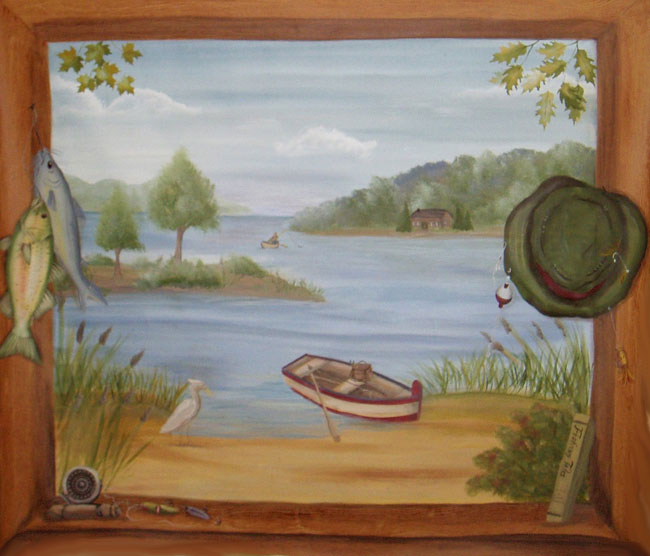 A day of fishing, with the book being authored by the fisherman.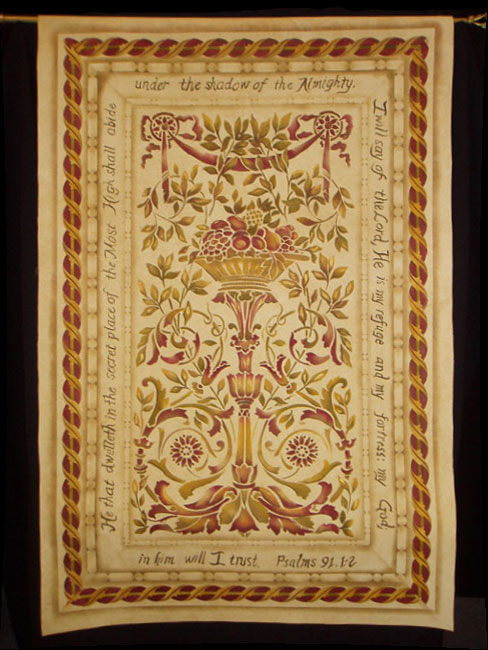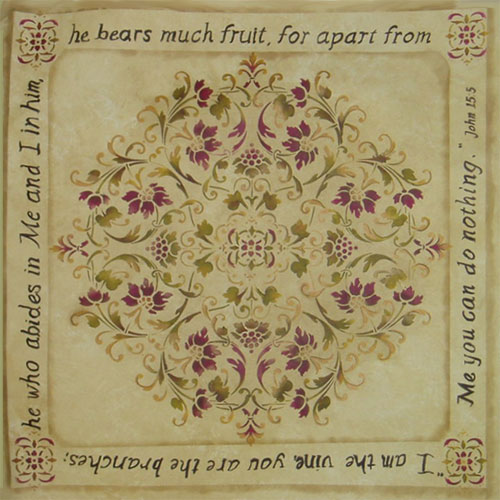 Tapestry Panels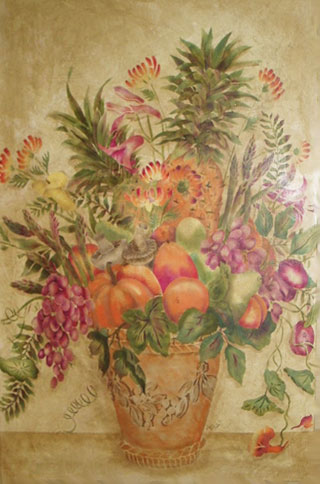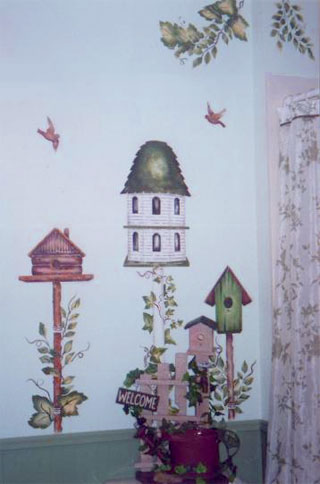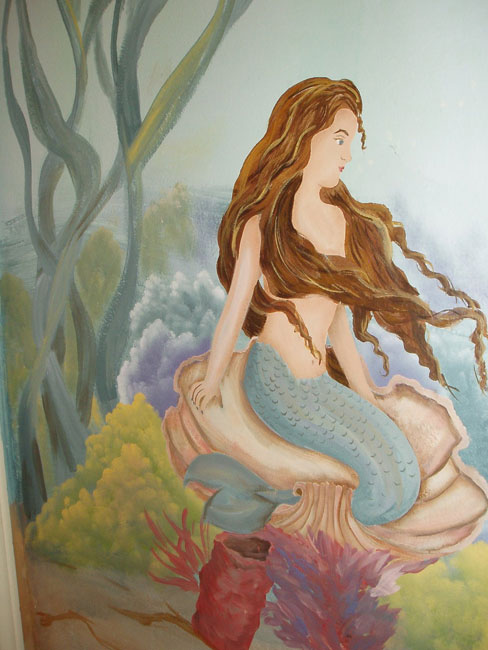 Mermaid in the Sea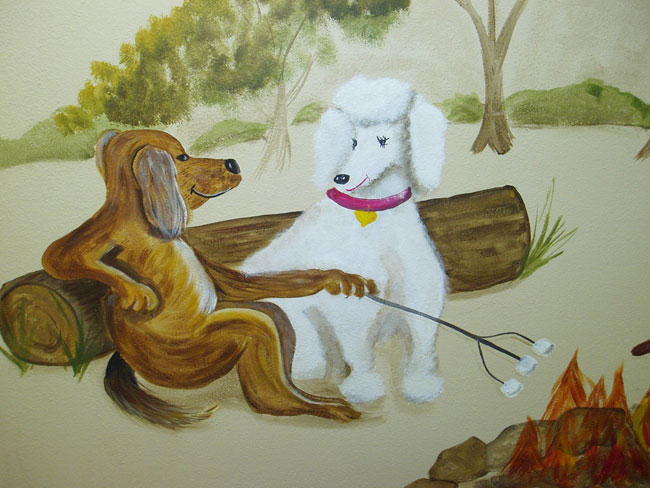 Hot DOG!!! Done for Waggin Tails Pet Ranch.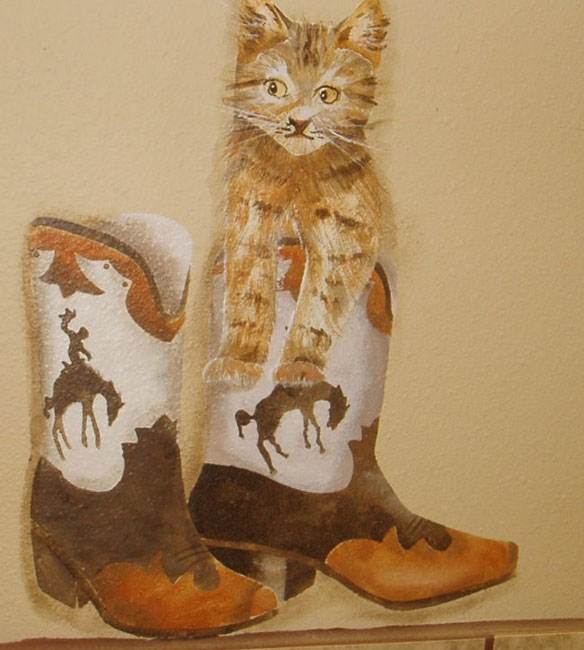 Puss in Boots! Done for Waggin Tail Pet Ranch.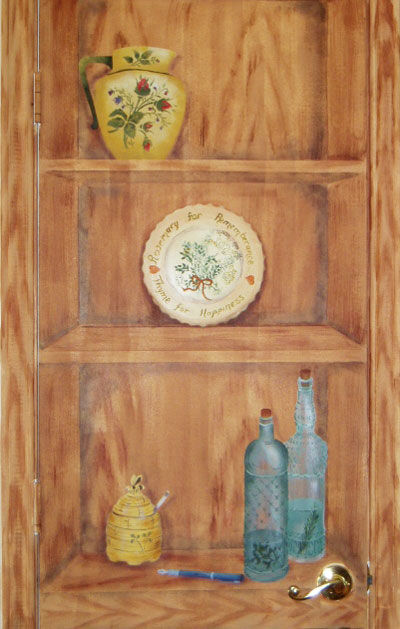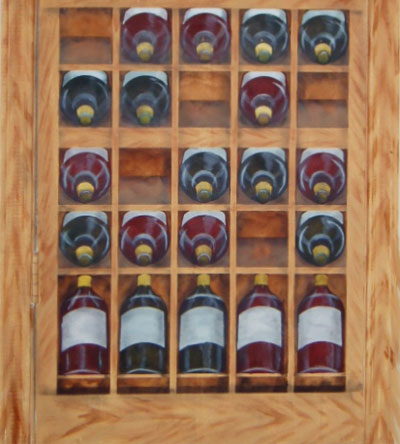 One way to never run out of wine!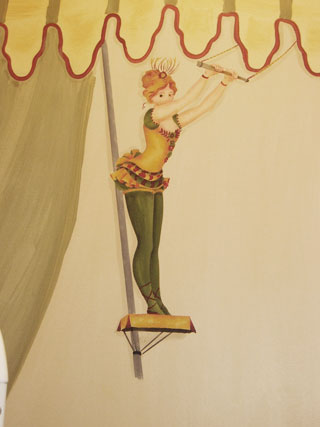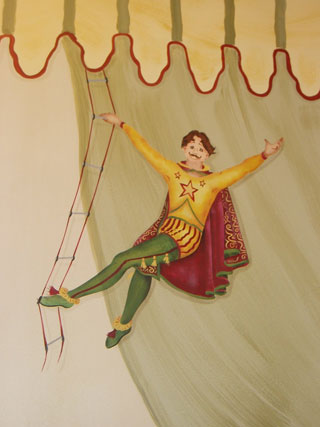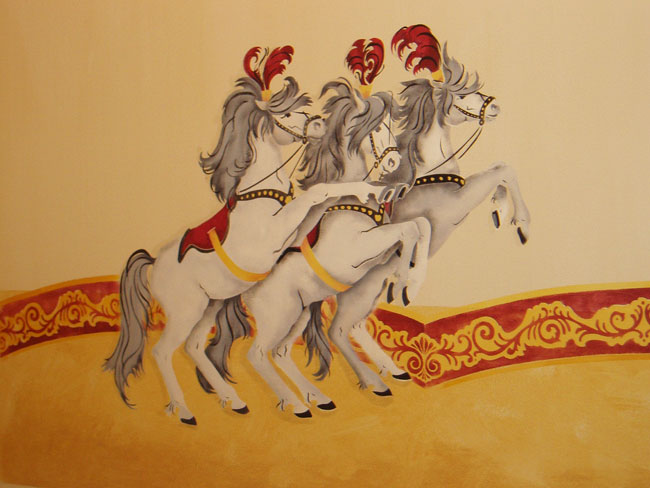 Life is a Circus!

All web site backgrounds, images, and designs by the artist.